I have been looking for a new bathing suit and am surprised at the prices. Everyone I really like is priced $100 to $150. Absolutely ridiculous. My budget is under $50. I have been searching high and low online, and here are a few that I am considering. What do you think?...
From LandsEnd ($24.97 closeout price):
J.crew ruched banded bandeau tank (
select colors
, $49.99)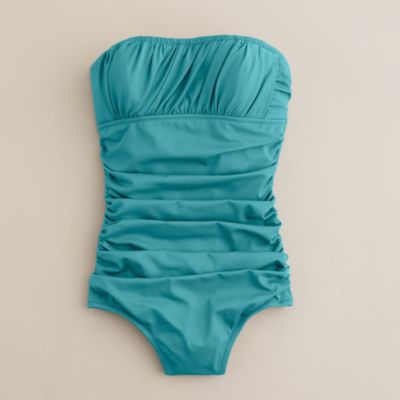 Have you found a suit yet this season??